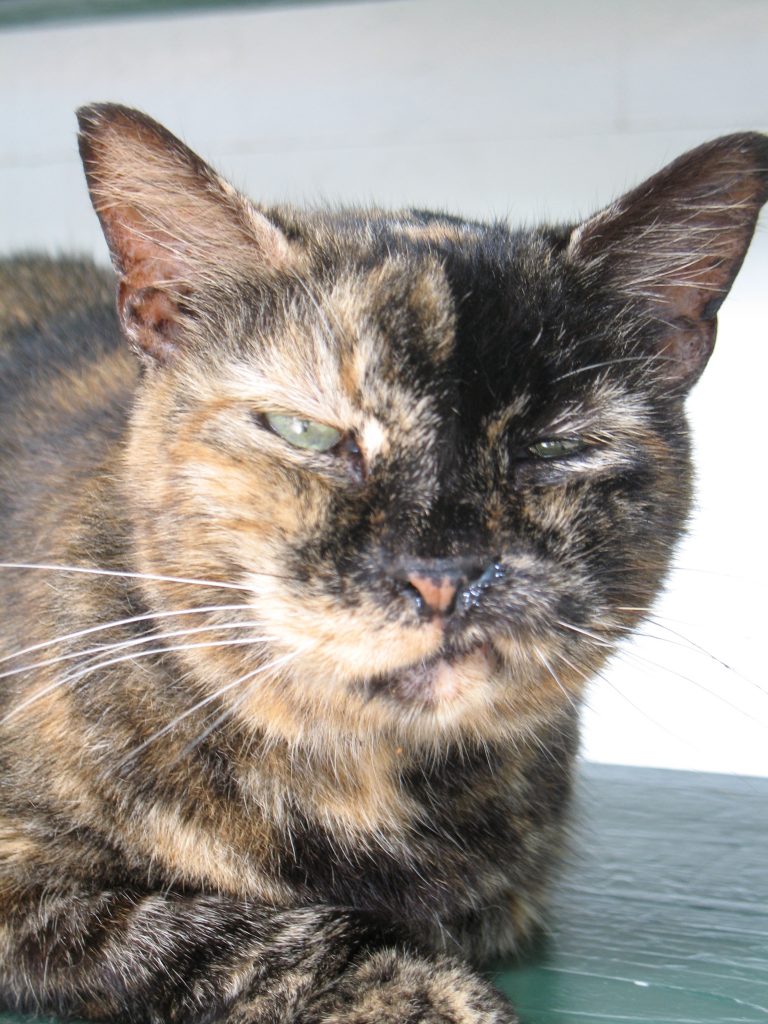 I had the good fortune to enjoy a vacation in the Caribbean this past week, on which the first stop was Key West.  Though the weather drove me away from the beach, I was able to tour the Ernest Hemingway House and take in the considerable population of semi-domestic cats who have free reign of the property.  The 50 or so cats are descendants of Hemingway's own pets, many of them polydactyl – meaning they had extra toes, not that they were flying dinosaurs.  The house is pretty famous for the cats.
A diversity of personalities are represented, as any cat lover would expect, but most seem acclimated to the tourists who often try to make friends.  In general they were appreciative, or at least tolerant of being pet – with one notable exception.  My right wrist now bears three parallel scars inflicted by a chubby gray-and-white fellow who offered no other warning that my hand was unwelcome.  I figure as a writer myself I should wear the scar with pride.  My scars will be a lifelong memento of my visit to the Hemingway House.
I didn't get a photo of the culprit, but I was able to get some great photos of a few other cats.  That first guy is my favorite, but here are a few more: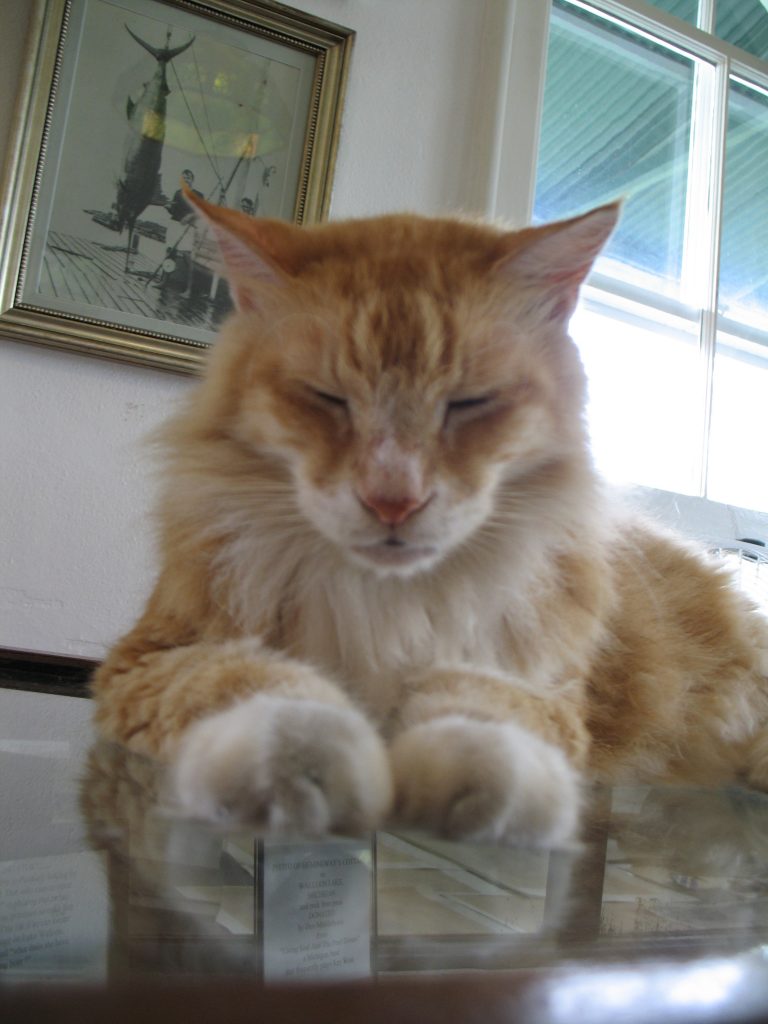 This post originally appeared on the ACLU's Blog of Rights and the ACLU of Pennsylvania's blog, Speaking Freely, on January 20.
On January 15, the U.S. Court of Appeals for the 3rd Circuit heard arguments in Miller, et al. v. Skumanick, a child pornography case that, oddly, involves no child pornography. The case goes back to 2006, when two girls aged 12 were photographed by another friend on her digital camera. The two girls were depicted from the waist up, wearing bras. In a separate situation, our third client was photographed as she emerged from the shower, with a towel wrapped around her waist and the upper body exposed. Neither of the photos depicted genitalia or any sexual activity or context. In 2008 the girls' school district learned that these and other photos were circulating, confiscated several students' cell phones, and turned the photos in question over to the Wyoming County district attorney, George Skumanick, Jr.
Skumanick sent a letter to the girls and their parents, offering an ultimatum. They could attend a five-week re-education program of his own design, which included topics like "what it means to be a girl in today's society" and "non-traditional societal and job roles." They would also be placed on probation, subjected to random drug testing, and required to write essays explaining how their actions were wrong. If the girls refused the program, the letter explained, the girls would be charged with felony child pornography, a charge that carries a possible 10-year prison sentence.