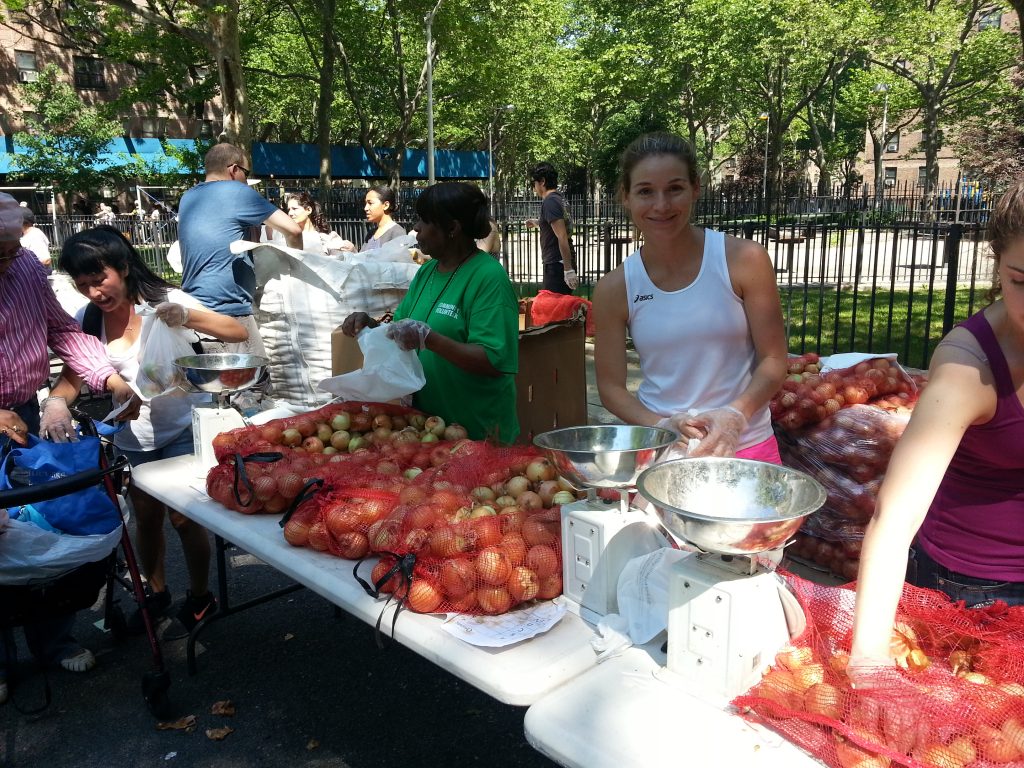 One or two weekends a month, Liz and I spend a couple hours volunteering for City Harvest, distributing free healthy produce to hungry people in New York City. This morning we trekked out to Bedford-Stuyvesant in Brooklyn to sling onions for a while. A long trip from Harlem, and a hot day, but it felt good anyway. Somewhere between 400 and 600 families come through the Brooklyn Mobile Market in one day, and each one leaves with 20+ pounds of produce. It takes an awful lot of volunteers to do that in one day.
Today it was white potatoes, onions, carrots, cabbage, and apples. There's a chef on site who prepares a recipe with the ingredients (today, carrot and cabbage slaw) and distributes the recipe. The idea is not just to distribute food, but to change the way people relate to food. The targeted neighborhoods have astonishingly high rates of obesity (as high as 70%) and diabetes, and in many cases it's partly because healthy food just isn't easily available elsewhere.
Tonight we're going to see Alan Cumming in Macbeth. I probably won't provide photos of that.