**Quick Update: #PimpMyBio is now officially "That thing where would-be-mentees post their own Pitch Wars bios," which is awesome, and Dannie Morin has taken on compiling the full directory–up to almost 50 at last count! If you're an aspiring mentee, why not add your own?**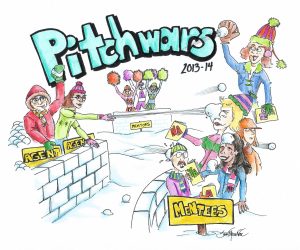 That's right, it's PITCH WARS 2013, and I am sending around a query and five sample pages to four would-be mentors in hope of a partnership that yields fame, fortune, and world domination. Next year, it will be me licking a sledgehammer nude on MTV! Or, you know, just a book deal would be nice.
After the hours I've spent reading mentor bios, it occurred to me that a would-be mentor might appreciate a similar opportunity to learn a few things about me. So I put together a little list of my own.
First, an introduction: As you can probably tell from the header, my name is Christopher Keelty. My Pitch Wars project is a 95,000-word science fiction novel (for adults) featuring superheroes and LGBT themes in a future setting. I write adult speculative fiction, usually science fiction or fantasy but sometimes tip-toeing into horror or paranormal. With that background, I present….
The Top Eight Reasons I Should Be Your Pitch Wars Mentee
8. I'm easy to collaborate with. Over thirteen years of collaborative writing in a business environment, you have to get there. I'm entirely capable of hearing criticism of my work, even if it's sometimes harsh, without throwing a temper tantrum or declaring that YOU ARE A GATEKEEPER AND I SHALL NOW SELF-PUBLISH MY PERFECT MASTERPIECE.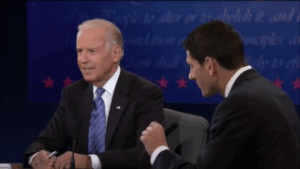 Continue Reading