Publications
Rut, 2014
Rut appeared in Revolt Daily in June, 2014
"The ass Brian slaps first thing Friday morning is not Beth's. He thinks it is, from the moment he spots her, alone and counting her drawer in her khaki shorts, until the moment she squeals and turns around."
The Graveyard Slot, 2014
Included in Big Pulp's Black Chaos Zombie Anthology
Richie pulls an old TV out of the basement, and finds a zombie movie playing over analog air broadcast, where there's supposedly been no signal since 2009. It's there again the next night, and the night after that. Richie doesn't recognize it, and neither do any of his friends–and finding its source becomes a dangerous obsession.
Nainaine of the Bayou, 2013
Young Nell wanders the swamps and flooded ruins of what used to be New Orleans, accompanied only by her grandmother. With her village all dead, Nell's only hope is to find the witch Nainaine Laveau, who might have the magic to return grandmother from undeath.
Nainaine of the Bayou appeared in Black Treacle in August 2013.
The Watchers in the Dark, 2013
A modern take on a Lovecraftian weird tale,
The Watchers in the Dark appeared in Jersey Devil Press in July 2013.
"Paul first saw the dark thing one night when he let Duke outside. It was there in the light that spilled from the kitchen, staring at him. Paul went stiff, every instinct telling him to turn and run, but the thing was gone."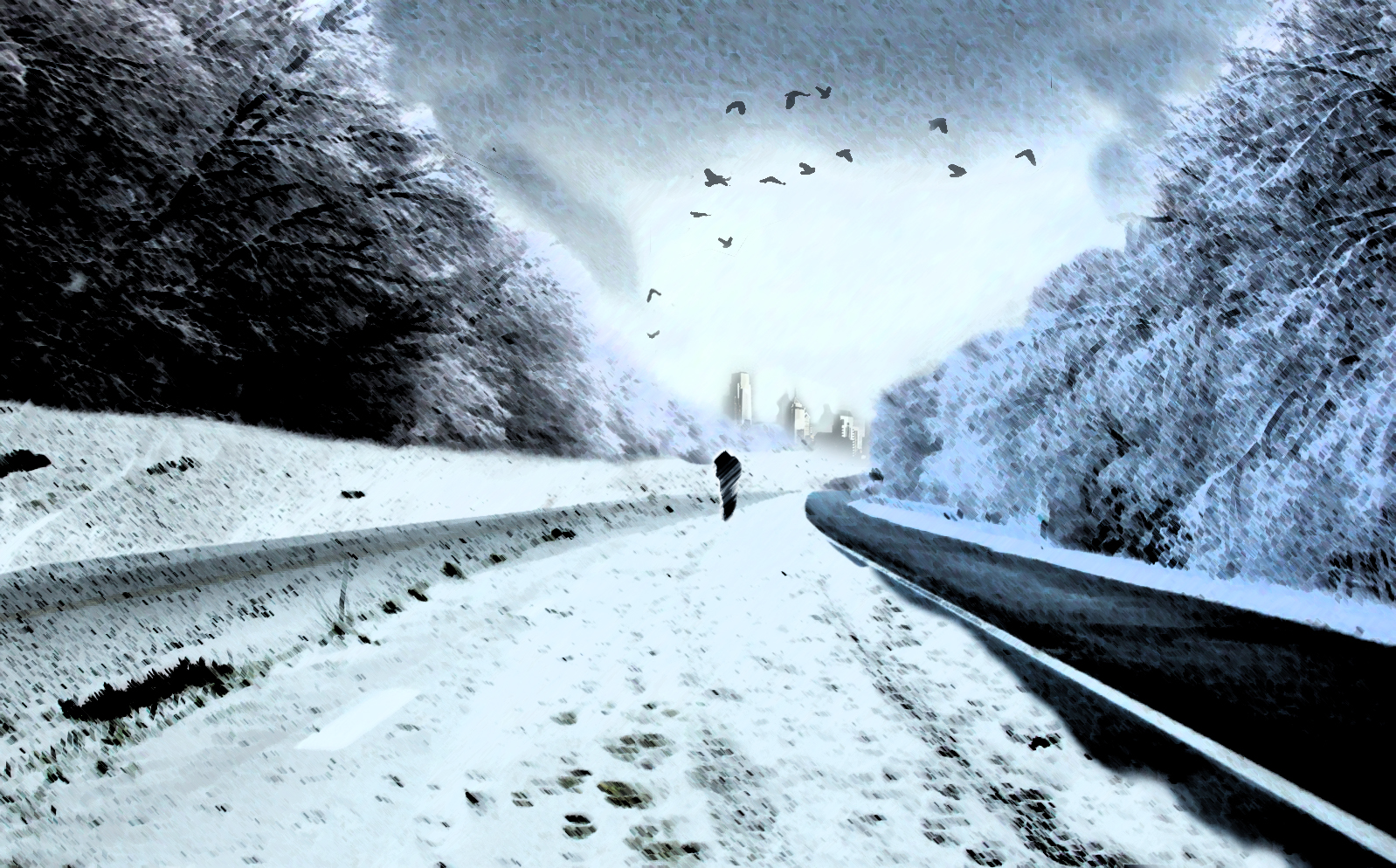 Toll Road, 2011
Smashwords  |  Barnes and Noble
Toll Road appeared in Collective Fallout magazine in Summer 2011.
The Pike is long and perilous, patrolled by Catholic knights and the nationalist biker gang that calls themselves the Order of the Coming Dawn. Bayle might have stayed in Pittsburgh, which is doing better than most of the country–but he made a promise, and to keep it he has to cross the battered remains of Pennsylvania. With winter rapidly descending, Bayle sets own alone to keep that promise.
Sexting, and What it Means to be a Girl, 2010
Essay, published on the ACLU's Blog of Rights
Reprinted in Greenhaven Press's Opposing Viewpoints: Online Pornography in 2012