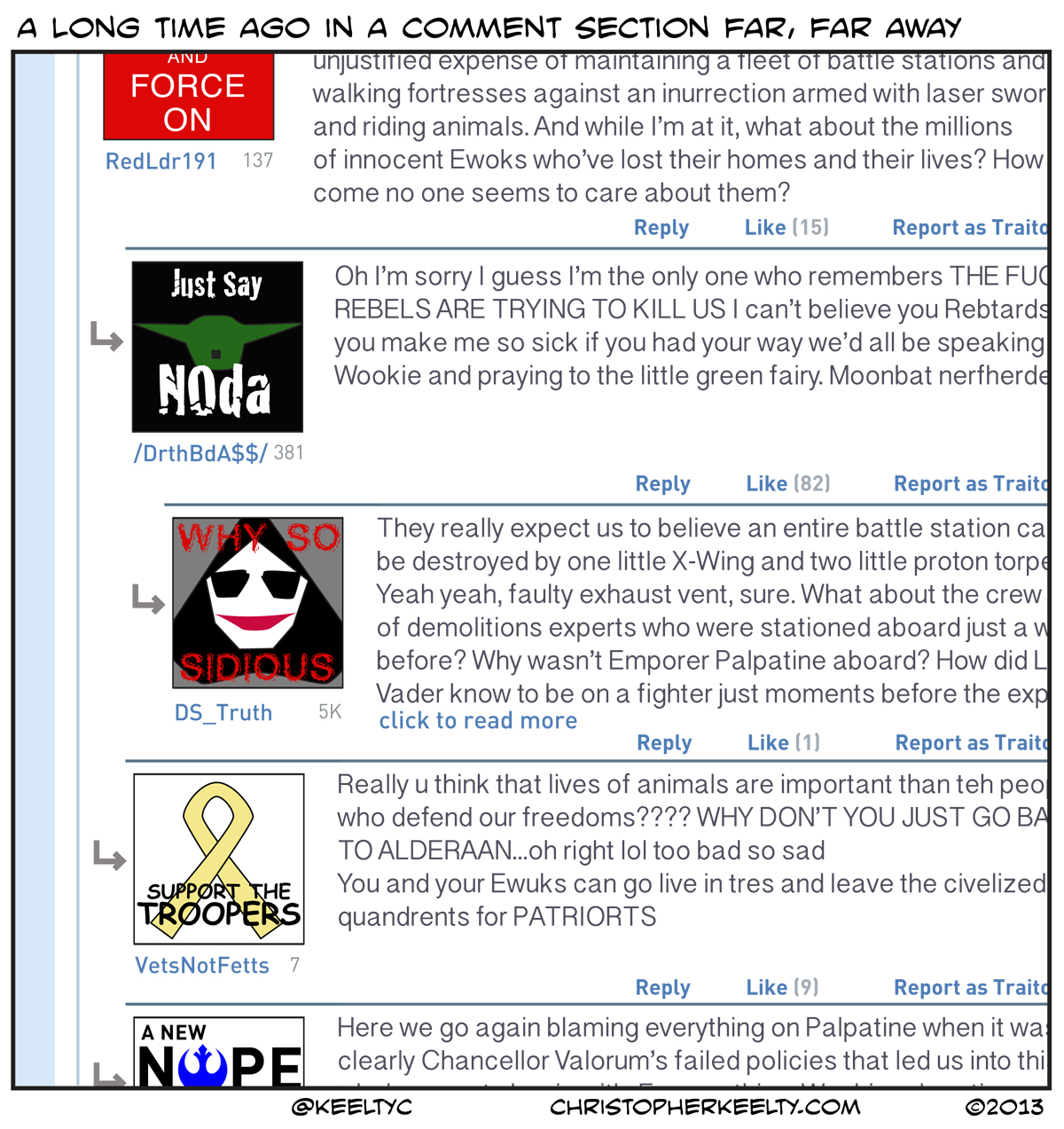 Inspired by recent experiences. "Recent" in this case meaning "over the last 17 years."
I've been enjoying Scott Kurtz's webcomic "PVP" for almost a year now (and wishing I'd discovered the strip years sooner!) but today's might be my favorite ever.  Timing in cartooning is not the easiest thing, but this is masterful.
The joke might seem kind of obvious to those of you who are not fans, but it is very out-of-type for PVP and I never saw it coming.