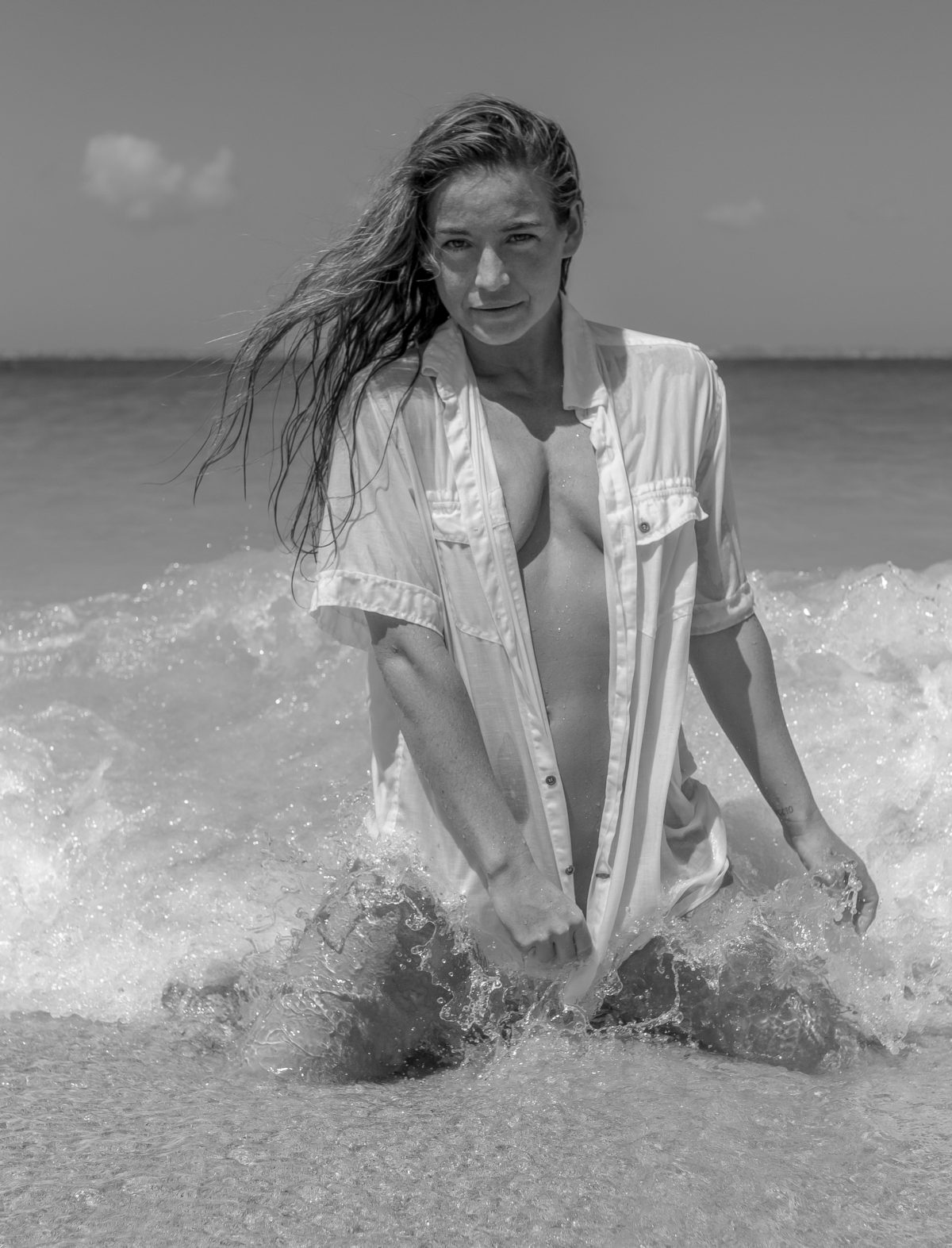 Corky and I took a beach vacation last month, and as I tend to do at the beach, I brought along my big fancy DSLR. I'm pretty happy with how a few of these came out, so I thought I'd share them. Most credit is to her, of course–as a hobby photographer, it's awfully nice to travel with a model.
Corky chose this vacation as a Christmas gift, to one of the most beautiful beaches I've ever seen in my life. As we always do at the beach, we brought along the camera and some equipment, and got some of my favorite shots ever–along with easily the weirdest Ruth Bader Ginsburg tribute I've ever seen, let alone photographed.
Riviera Maya, at the Northeast of Mexico's Yucatan peninsula, is a favorite vacation destination–and you can see why. Beach/swimwear photography is my favorite genre to shoot, and I've already expressed my good fortune at traveling with my very own model.