I realize now that I never posted about my Yosemite trip. Hopefully late is better than never. This was one of the great experiences of my adult life, one good thing in 2016, and I absolutely recommend it to anyone.
2016 didn't start out great for me. In early spring, I decided I needed a good hiking vacation to clear my head and recenter. After reviewing several options, I chose Yosemite National Park, in California's Sierra Nevada mountains. I booked my flight to Oakland and a rental car, figuring I'd throw my backpack in and drive four hours straight into the mountains.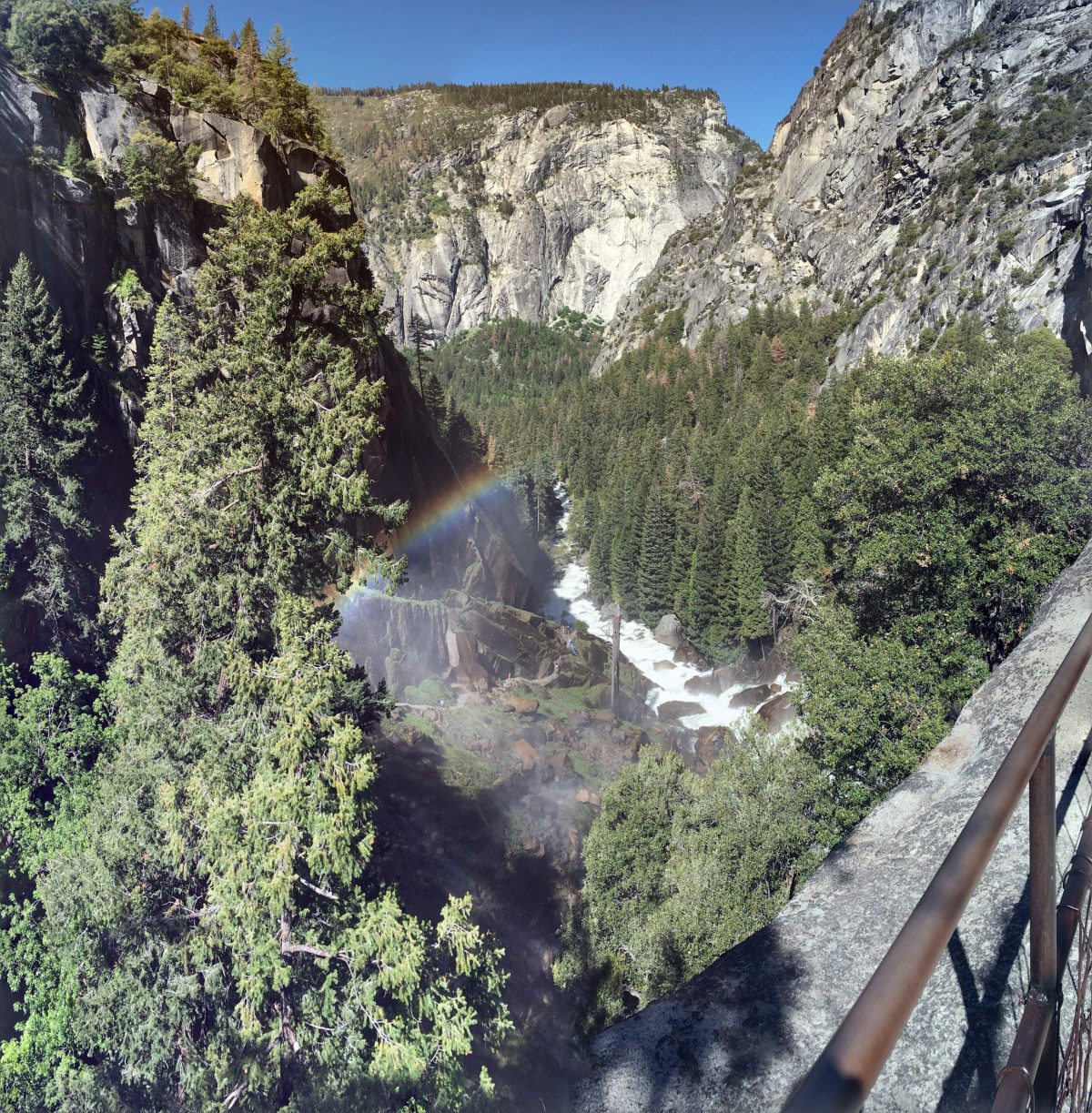 Of note, you can't really just up and travel to Yosemite, especially if you want to backpack overnight. The Park Service has instituted a permit requirement that requires advance reservations. This protects the environment, as well as a sense of wilderness in what might otherwise feel like a shopping mall. I first applied to begin at trailheads along Tioga Road, not realizing Tioga Road in late May was still buried in snow and closed. I was lucky, though; there was one spot still left at Happy Isles, the park's most in-demand trailhead. I plotted a course, a 30-mile circuit that would take me over or past some of the park's most famous landmarks. I also bought my first bear canister. Continue Reading
I have been away for quite a while. Sorry about that! Life has kept my attention pretty well occupied so far in 2016. The good news is I've rediscovered my interest in fitness (and in not permanently affixing my backside to the sofa) and shaken off about 40 pounds since the new year–nearly all of the unwelcome weight I put on in the three years preceding.
I'm back to running on a regular basis, and got my speed to the point where I've set a few personal records recently: A new 10K PR in Central Park (which is no small feat considering the hilly terrain) and a PR of nearly three minutes at the Broad Street Run earlier this month, which I'm especially proud of. I have other running-related announcements too, but I'm holding those for a day or two–unless you follow me on Instagram, in which case you already know.
More immediately, in one week I am loading a backpack and flying to Yosemite National Park, where I will spend three days and three nights on a solo hike through the backcountry, sleeping in a tent, bathing in ice-cold streams of fresh meltwater, and eating my food cold out of a bear canister.
More precisely, I am flying to Oakland, renting an SUV, and driving to Yosemite Valley, then hiking into the backcountry. I have planned out an ambitious route that will carry me over 30 miles in 3 days, taking me over or past the park's most famous landmarks. I don't plan to summit Half Dome–the cables will be down, and while I know some overachievers have made that climb, I'm a fan of being alive with bones intact–but I will pass over Clouds Rest, visit North Dome and Tenaya Lake, and (if all goes as planned) conclude my trip by descending Yosemite Falls. Continue Reading