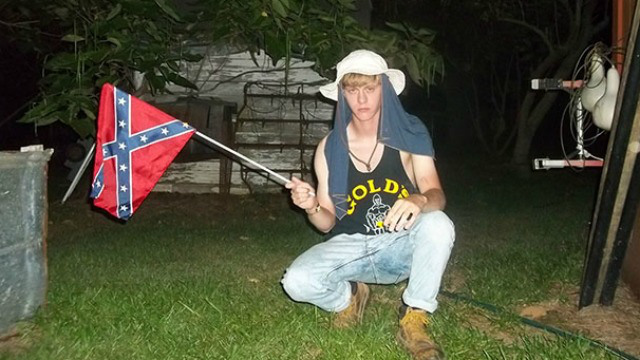 When Trayvon Martin was shot and killed by a sociopath, white supremacists online took pains to find photos of the victim looking "thuggish" and threatening, even circulating fake photos via email and social networks. They pulled the same trick when Mike Brown was gunned down by a police officer, circulating fake photos of Brown in an effort to make him appear violent, to fit the white supremacist stereotype of the scary black man.
These were conscious efforts to control the narrative, to distort reality until it resembled the manufactured and false narrative white supremacists require to support their beliefs. Such efforts are often successful, too, because white supremacists are not some fringe cult, isolated and easily identified by their Klan hoods and swastika tattoos. White supremacists are all around us, in our police stations and our schools and our legislatures, and their ideas infect the mainstream like a virus.
Those fake photos of Mike Brown and Trayvon Martin made their way into mainstream news outlets that were sloppy in their fact checking, and into the inboxes and news feeds of millions of Americans who would never call themselves racists, but didn't have the time or the inclination to check their veracity. They succeeded in distorting and confusing the narrative, not only for the white supremacists themselves but for millions of otherwise well-meaning individuals.
This is the ugly truth that makes so many white Americans uncomfortable, the one most white people refuse to believe: White supremacy and racism are pervasive aspects of American culture.  Continue Reading