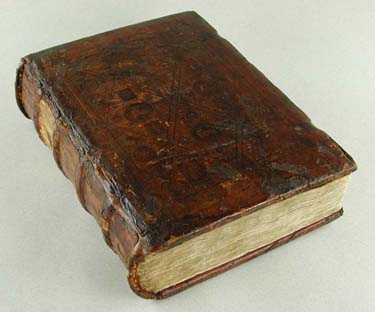 In a time and place not very far in the past, perhaps ten or fifteen years ago:
A boy, not yet a man, has completed his first novel.  It's a sword-and-sorcery fantasy epic that took him six years to write.  In that time he has found the how-to books about publishing in the library and in the tiny writers' section of the book store.  One of them is written by his favorite author of science fiction and fantasy.  It recommends that a first-time writer try to hook a publisher, then see about getting an agent before signing any contracts.
The boy pours over the details in these magical books and learns how to properly format a query package: one inch margins all around, last name/title/page number on the top right, no staples or paper clips – no one mentions 12 point Courier font because the authors of these books assume that writing happens on a typewriter.  He learns of the holy grail of publishing, mentioned in every how-to book: the Writer's Market.
The library's three most recent volumes are never in, so he goes to the book store and he spends $65 on his very own copy, which for this young man is a substantial investment.  He spends more money on stamps and printer paper and just the right kind of envelopes.  For hours he pours over the tiny print in the Writer's Market to learn each publisher's personalized requirements, and spends hours more assembling sample chapter, synopses, and self-addressed-stamped-envelopes according to each publisher's particular tastes.  When this ritual is ended, he carries the weighty stack of sealed envelopes to the post office and mails them off to the submissions editors, those faceless judges who preside over some secret court reachable only via the postal service.  In three months he begins to receive rejection slips, but the last will not arrive until fully a year after the query was mailed.  He gets three requests for partials and two requests for a full manuscript.  Though all end in rejection, the editor who requested the full responds with a couple hundred words of constructive criticism and asks him to revise and resubmit.  By the time he does so the kind editor has left her job.  The publisher is in financial straits and no longer interested.
Fast forward now to the present day.  The boy is now a young man.  His how-to books are outdated, the one written by his no-longer-favorite author preserved on a shelf only because of the personalized autograph.  The young man has finished his fifth revision of that same novel, and it's time to consider publication.  His plan now is to find an agent, because the two remaining publishers who still accept unagented submissions have already declined.  The Writer's Market is no longer the definitive compendium it once was – in fact, it's quaint and pretty much defunct at this point.  The young man goes where the action is: the internet. Continue Reading