A few days remain to pre-order Black Chaos, the new zombie anthology from Big Pulp! Black Chaos includes 25 new zombie tales from indie and small-press authors, including my brand-new story The Graveyard Slot.
As an incentive, I'm sharing the first few pages below. If you'd like to read the whole story, pre-order Black Chaos from Big Pulp. Note that the pre-order page is an Indigogo campaign, but the book is not contingent on reaching any financial goal. You'll get whatever you order, no matter who else signs up.
Also note that my usual policies apply: I'm happy to sign anything you want me to sign, as long as you find a way to get it in front of me, and if you buy the book and tweet a photo of it (with or without you) at me, @keeltyc, I'll reward you with some yet-to-be-determined prize. I've been thinking a drawing of your choice, but no one has yet taken me up on this offer so who really knows?
So that's it for now. Enjoy!
The Graveyard Slot
By Christopher Keelty
Richie's TV was on the fritz, and Mom was parked in the living room watching her American Idol or The Apprentice or So You Think You Can Castrate a Dachshund or some other bullshit. He had to pull the old Magnavox from the back closet of the basement, its plastic belly bulging with tubes and capacitors. It was hidden behind three dusty boxes of old magazines that Richie relocated, swearing under his breath. When he wrapped his arms around the Magnavox, strands of sticky spider web clung to his hands like a mummy's wrappings. They tore free with a sound like Velcro, and Richie swore he felt hairy legs scramble across the backs of his fingers. Continue Reading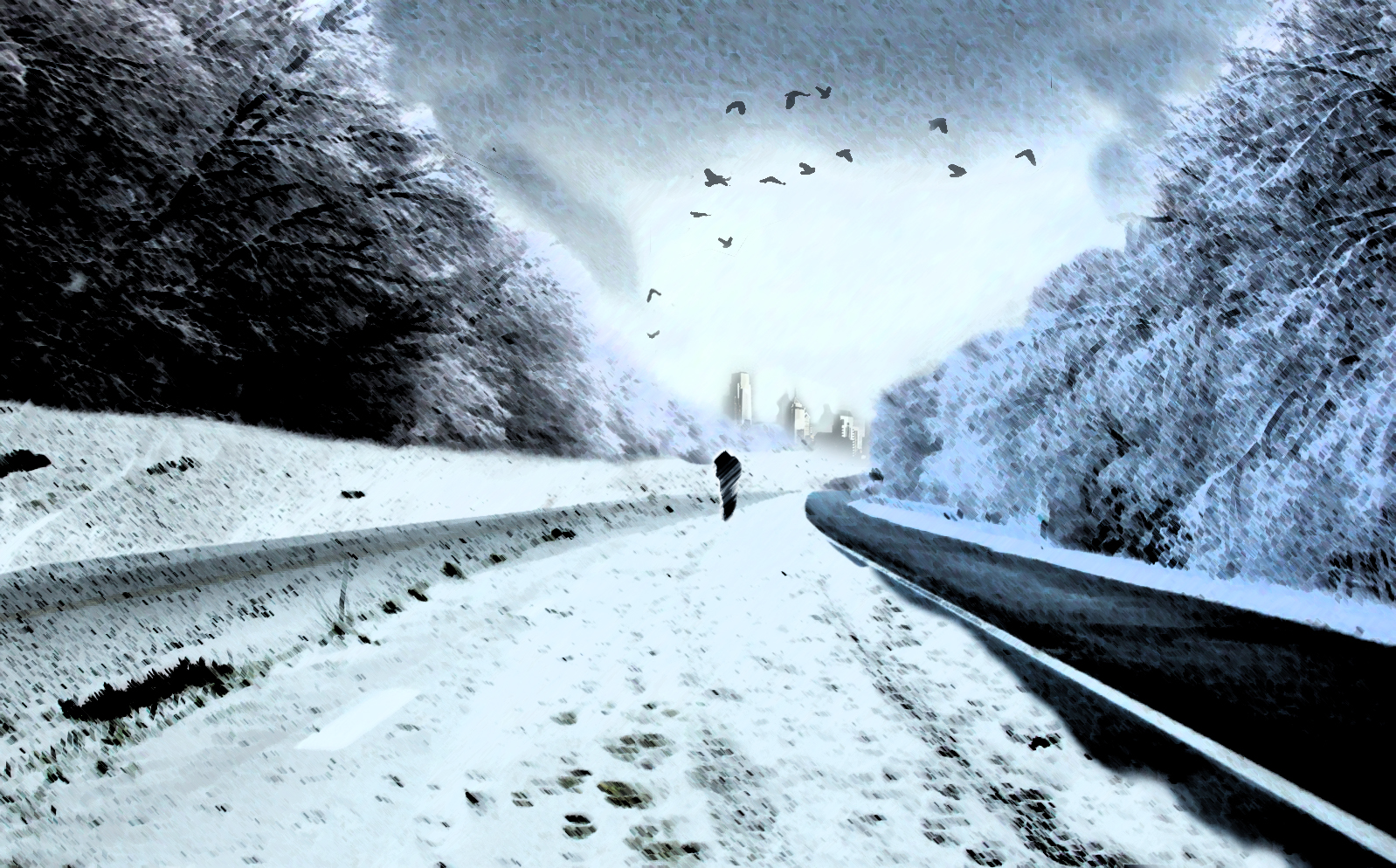 Friends, I'm thrilled to announce the July 2011 issue of Collective Fallout magazine is now available, featuring my short story, Toll Road.
In a fractured future America, the people have divided into religious and ideological factions, engaged in never-ending war for territory, fuel, and food. With winter rapidly descending, and no means of travel but to walk, Bayle Bonner makes his way 300 miles to honor a sacred promise.
This is my first commercially published work of fiction, so of course I'm pretty delighted. Special thanks to the editors at Collective Fallout for their consideration. You can pick up an electronic (PDF) edition for less than a buck, or a paper copy for a little over $6 – and you're getting your money's worth! The issue also features awesome LGBT-themed writing from authors Warren Rochelle, Caleb Wimble, Georgina Li, Terence Kuch, Derrick W. Craigie, and Elaheh Stinke – and a striking cover illustration by Kelsey McCarthy.